On Friday, December 7th, members of the MindWell pod in the Healthy Campus Initiative came together to put on a de-stressing event for students before finals head into full swing. The event was filled with fun, relaxation, and slime– appropriately named slime time during grind time.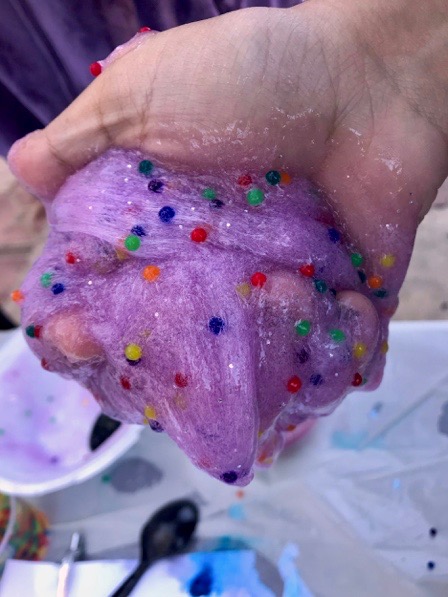 Yes, slime. That stretchy, goopy substance that many of us played with when we were little, and that Nickelodeon has made famous. Making and playing with slime has also been really big on Instagram for the past couple of years as it's oddly satisfying to watch others play with slime.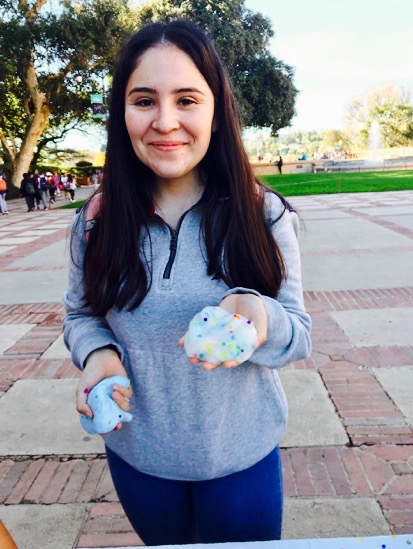 The goal of the event was to bring a pop of fun into students' days, bring their minds away from the stress of finals and papers, and allow them to relax and have fun making something they could use to destress with at home while they're studying. All of the students who stopped by our tables took home beautiful and fun globs of slime that can act as stress balls, or recreate the act of play when students want to take a mental break from their studies.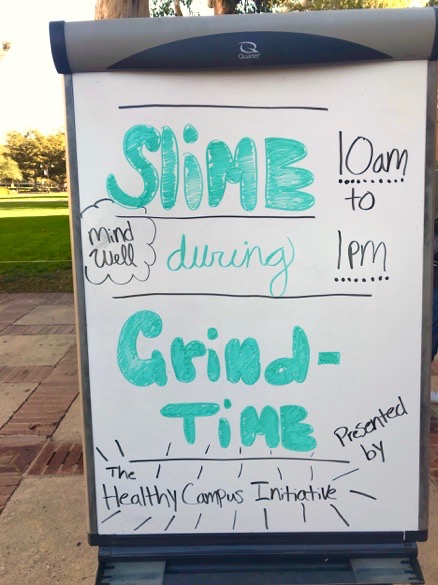 About 100 Bruins stopped by the tables in front of Powell library in a span of three hours to make their own slime. The atmosphere at the tables was one of community, with many of the students talking about finals that they had just come from, papers they were heading to the library to write, or study groups they were going to.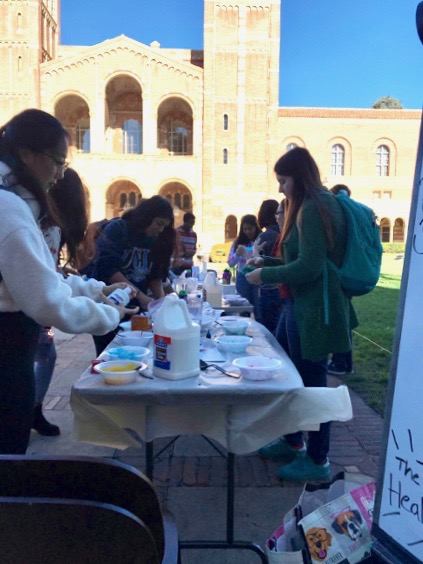 We asked the students to fill out a small evaluation sheet before they left the table with their cup of slime, many of whom gave sweet feedback in the comments section. Several remarked how fun the event was, others asked for us to do the event again or put on a similar one, and several others were just handwritten thank you's. One of the comments was a combination of the ones described above stating, "Thank you for this event! It really helped me with de-stressing and not worrying about my finals. I hope you guys do this again!"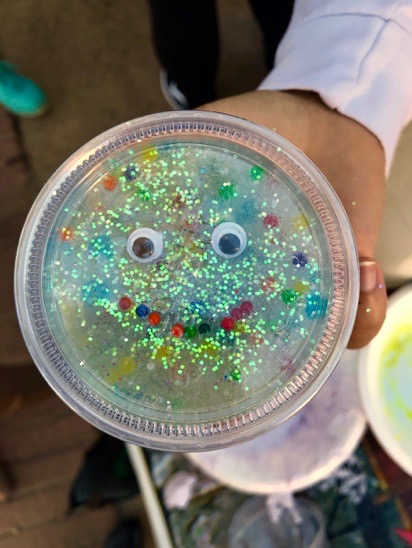 It was an absolute delight for the MindWell pod to put on this event for students, and we hope there will be more to come. For those who weren't able to stop by the table, or who just want to try making some slime, here are the instructions we followed: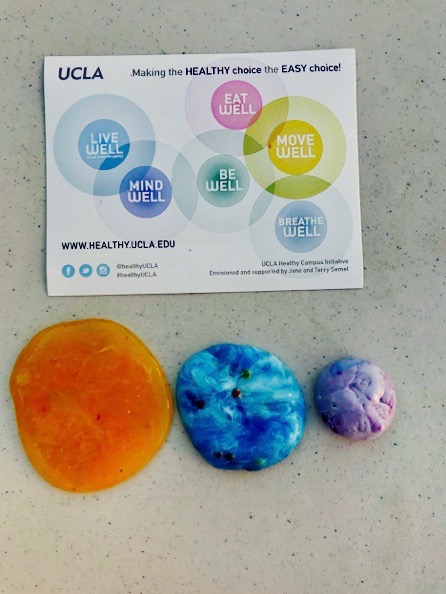 Prime Slime Anytime
Ingredients:
Elmer's glue,  contact lens solution, baking soda, and any food coloring, glitter, or beads that you want to add.
Instructions:
Pour ¾ of a cup of Elmer's glue into a bowl

Add 1 ½ tablespoons of baking soda
Add 3 tablespoons of contact lens solution and desired amount of food coloring or glitter, and mix until slime begins to form
Begin to knead the slime in your hands until it begins to firm. If needed, add more contact lens solution to make it less sticky.
Add whatever other beads, more glitter, or even color that you want into your slime and have fun!
Enjoy some more slime photos below: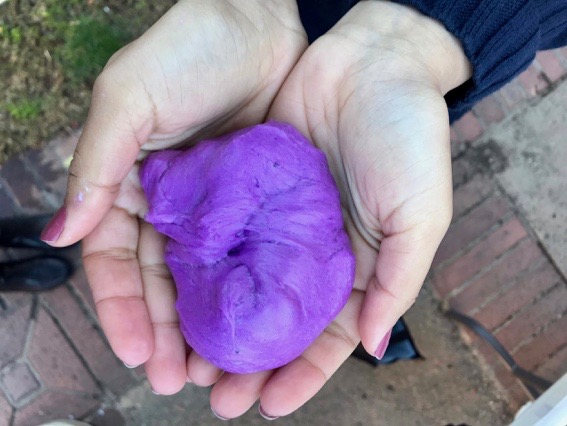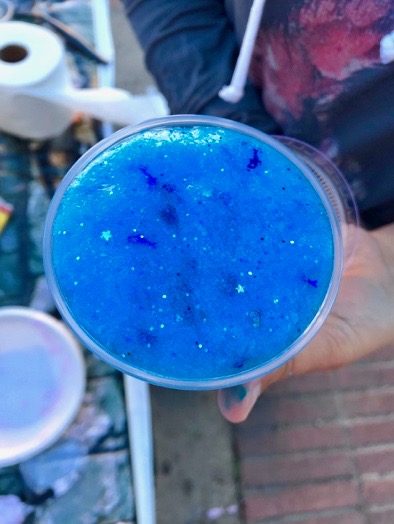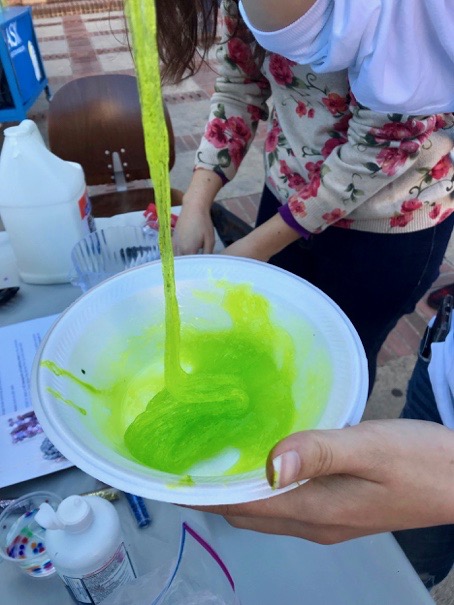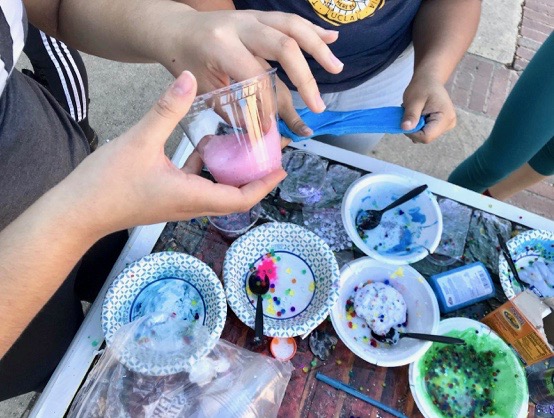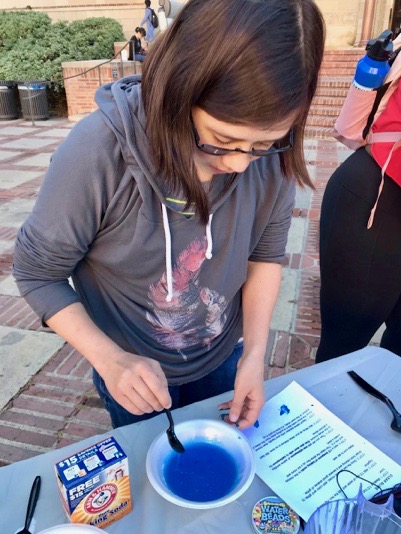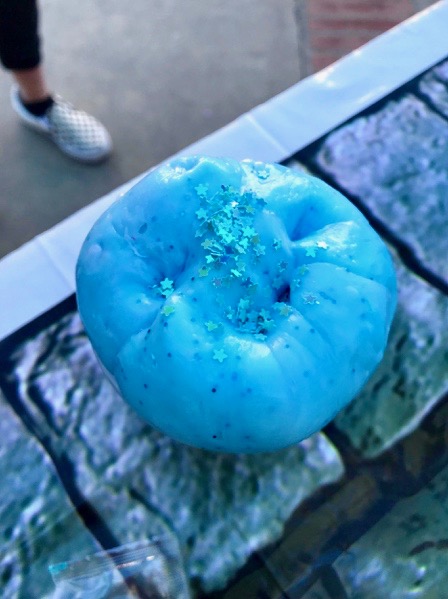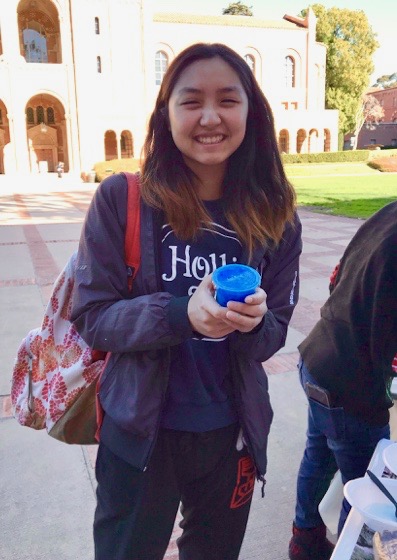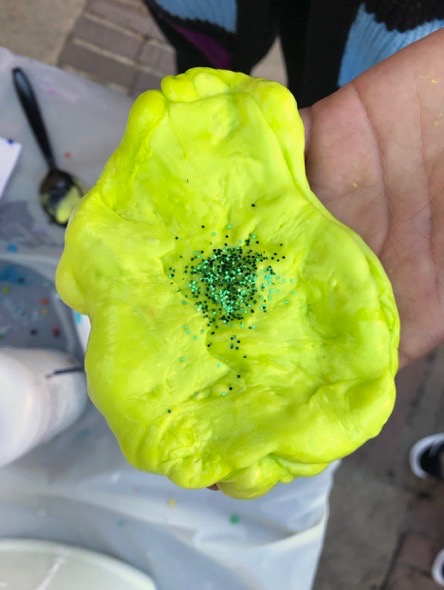 https://mindwell.healthy.ucla.edu/wp-content/uploads/sites/6/2018/12/Slime-6-e1547599367559.jpg
267
200
uclahci
https://mindwell.healthy.ucla.edu/wp-content/uploads/sites/6/2020/10/MindWell-white-background-1030x1030.png
uclahci
2018-12-14 14:53:12
2018-12-14 14:53:12
Slime During Grind Time