MindWell and Semel Healthy Campus Initiative Present: The Eudaimonia Award
The UCLA Healthy Campus Initiative Eudaimonia Award is an annual award to recognize members of the UCLA community, past or present, who exemplify Eudaimonia by living a life full of purpose and meaning. The UCLA HCI Eudaimonia Society highlights members of the UCLA community who, through their immense personal efforts, inspire others to seek Eudaimonic well-being.
2020 Eudaimonia Virtual Event
&

Speaker Series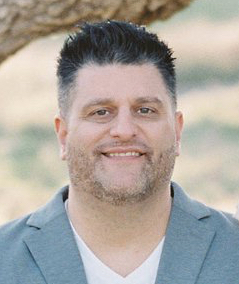 Michael Garafola was born in Staten Island, NY, and moved to LA in 1999. When he was young, he had a passion for sports and recreation, with the game of basketball being his true love. Tragically, at the age of 15, this life of an athlete came to a dramatic end as he was injured in a car accident that left him paralyzed from the mid-abdomen down. Almost 13 years later, this love for sports and specifically basketball was reborn as he became connected with an adaptive basketball league, which lead him to pursue his Therapeutic Recreation Certificate and was hired to run the Adaptive Program through UCLA Recreation. Michael helps UCLA students with disabilities discover the world of adaptive sports and co-founded the Angel City Games at UCLA, where athletes of all ages with various physical disabilities can try out new sports, compete at their current sports and learn from athletes competing at high levels.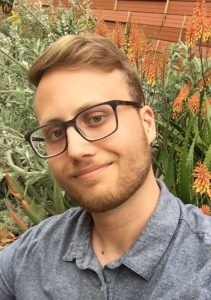 Jeremy Zimmett is from the small community of Valley Center, CA, and is a current graduate student pursuing his master's degree in Library and Information Sciences. During his time at UCLA, he has served on two different diversity councils, notably organizing a queer resource panel for all incoming graduate students. He has also served as a mentor for UCLA's Graduate-Undergraduate Mentorship Program, a teaching associate for UCLA's Academic Advancement Program, and as a board member for the Information Studies' Student Governing Board. He has contributed greatly to the UCLA community by advocating for queer individuals, new students, first-generation students, and those who have been historically underrepresented in higher education.
Tracy Lahey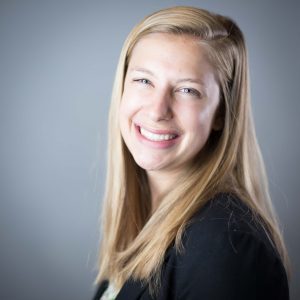 Tracy Lahey is a recent graduate, receiving her Bachelor's degree in Human Biology & Society with minors in Public Health and Environmental Systems and was a co-GSR for the MoveWell pod of the Healthy Campus Initiative. Some of her proudest contributions to the UCLA community is the work she was able to accomplish with HCI. She was able to widely promote movement through the MoveWell pod to a diverse array of UCLA community members as a means of achieving wellbeing in physical as well as mental health.
Anna Guzman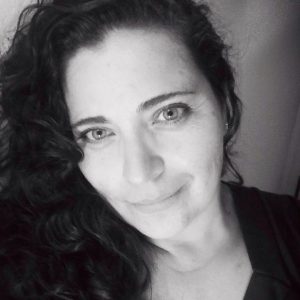 Anna Guzman is a Mexican-American, First Gen College Graduate who received her B.A. from UCLA in 2001. She currently is the director of student services at the UCLA School of Dentistry, where she strives to enhance and create an enjoyable student experience by actively seeking out resources to ease the stress of dental school. Anna is passionate about mental health and works with CAPS and the Behavioral Wellness Center to provide support to students for stress management and is inspired by the "pay it forward" mentality, which drives her to assure access to needed resources.
Nikita Gupta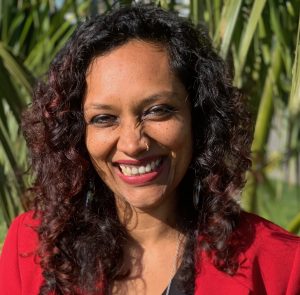 Nikita Gupta, MPH, CHES, RYT is a passionate and dedicated resilience educator, mentor, and program innovator who has served diverse populations for over 20 years to promote personal and community healing, upliftment, and hope. She serves as a facilitator at the UCLA RISE center and is the founding director of the UCLA GRIT Coaching Program. As a first-generation Indo-American, Nikita has navigated various barriers to arrive at a place of serving others through healing-centered practices and somatic coaching that serves the whole-person toward personal leadership and thriving and works with numerous diverse populations to help uplift individuals and communities toward thriving and joy.
Natalie Sin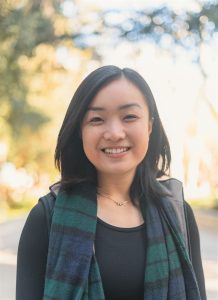 Natalie Sin is originally from Fremont, CA and recently graduated with her B.A. in Sociology with a minor in Education Studies. During her time at UCLA, she was involved in various on-campus organizations, including; New Student & Transition Programs (NSTP), Student Alumni Association (SAA), Academic & Student Services Peer Learning (AS2PL), ACA Hip Hop, Korean Culture Night, Foundations Choreography, the Equity & Access Studies in Education (EASE) Project, and Unicamp. Service and community engagement are a means for her to elicit my life philosophy of loving yourself through loving others and loving others through loving yourself.
Meredith Curry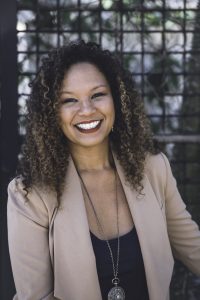 Meredith "Mer" Curry graduated from UCLA in 2004 with a B.A. in English and was active on campus, building communities with Samahang and SPEAR, dancing with Samahang Modern, participating in AAP, and working as a GEAR UP and EAOP Advisor in middle and high schools across Los Angeles County. Today, she is an operations and nonprofit consultant with a passion and deep focus on college and career access and success here in California. To further her commitment to her work and support and enhance the work of her clients, she volunteers and sits on multiple advisor boards, advocating for equitable access to college for intersectional, underrepresented communities, in which she finds a passion for social justice and a life of purpose.
Kimberley Gomez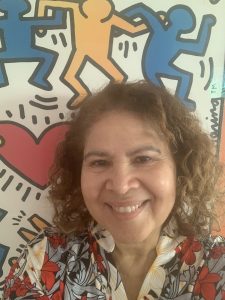 Kimberley Gomez, Professor, School of Education and Information Studies centers her work in examining teachers' and students' development and use of literate practices to enhance learning in mathematics, science, and technology use with an aim of informing theoretical and practical understandings. Since 2011, Gomez has been the lead language and literacy fellow at the Carnegie Foundation for the Advancement of Teaching and has received multiple awards for her work including, but not limited to, Distinguished Teaching Award from UCLA's Graduate School of Education in 2017. Gomez aims to be someone who sees people beyond their credentials and achievements, but as whole people who carry life stories, challenges, opportunities, and creativity in their hearts and minds, which inspires her in her work towards social justice.
Jenny Wang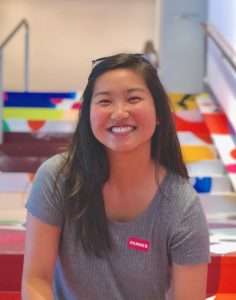 Jenny Wang is a Psychobiology student who is also Resident Assistant (RA) on the Hill, a camp counselor for UCLA Unicamp, an ESL tutor through Project SPELL, and an active member of Asian Pacific American Health Care—an organization dedicated to serving uninsured, linguistically-isolated Asian communities across LA County. In her role as an RA, she is dedicated to helping students find a balance between course work, job responsibilities, extracurricular activities, and taking care of their physical, mental, social, and emotional needs and cultivates a community in which residents feel safe, supported, and included. She also gives back to the UCLA community through her work in Project SPELL, where she supports dining, maintenance, and facilities management employees improve their English skills and translate for community health fairs, both deeply personal experiences for her.
Riley Mummah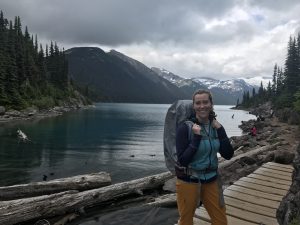 Riley Mummah was born and raised in the central of Pennsylvania and is currently pursuing a concurrent degree of an MS in Epidemiology and a Ph.D. in Ecology. At UCLA, she focuses on relationship building and supporting others as core contributions to the UCLA community and social justice. She does her best to make people feel seen, heard, and valued as she believes this is the root of social justice as relationships are the key to social change.
Chantra Nhien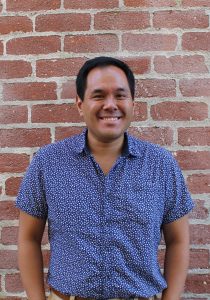 Born and raised in Long Beach, California, Chantra Nhien is currently a Ph.D. student in the Higher Education & Organizational Change program within the Graduate School of Education & Information Studies. His research focuses on the experiences of first-year STEM students, with a special interest in underrepresented students within STEM. His motivation and resilience stems from the hardships that his parents endured as they escaped the war in Cambodia in the early 1980s and hopes to contribute to improving the equitable experiences of college students and, by extension, improve systems of higher education through his research.
Bonny Bentzin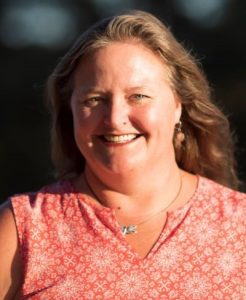 As Deputy Chief Sustainability Officer at UCLA, Bonny is a key member of the leadership team for sustainability at UCLA, helping manage sustainability across the university and working to foster partnerships among academic, research, and operational departments to create a world-class living laboratory for sustainability. Bonny is a hyper observer and problem solver whose energy comes from identifying and leveraging underutilized resources, connecting previously unconnected groups or people to step out of the box for innovative solutions. Her vision and energy has lead multiple sustainability efforts for the UCLA community, across the U.S. and internationally.
Featured 2020 Eudaimonia Speaker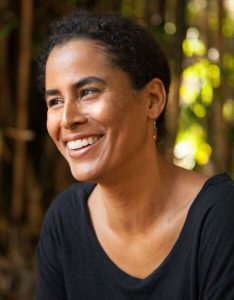 Dr. Kelly Lytle Hernandez
Dr. Kelly Lytle Hernandez is the Eudaimonia 2020 Featured Speaker Awardee due to her commitment to social justice and contribution to the UCLA community. Dr.Hernandez is a professor of History, African American Studies, and Urban Planning at UCLA where she holds The Thomas E. Lifka Endowed Chair in History. She is also the Director of the Ralph J. Bunche Center for African American Studies at UCLA. One of the nation's leading experts on race, immigration, and mass incarceration, she is the author of the award-winning books, Migra! A History of the U.S. Border Patrol (University of California Press, 2010), and City of Inmates: Conquest, Rebellion, and the Rise of Human Caging in Los Angeles (University of North Carolina Press, 2017). City of Inmates recently won the 2018 James Rawley Prize from the Organization of American Historians, 2018 Athearn Prize from the Western Historical Association, the 2018 John Hope Franklin Book Prize from the American Studies Association, and the 2018 American Book Award. Currently, Professor Lytle Hernandez is the Director and Principal Investigator for Million Dollar Hoods, a university-based, community-driven research project that maps the fiscal and human cost of mass incarceration in Los Angeles. The Million Dollar Hoods team won a 2018 Freedom Now! Award from the Los Angeles Community Action Network. For her leadership on the Million Dollar Hoods team, Professor Lytle Hernandez was awarded the 2018 Local Hero Award from KCET/PBS and the 2019 Catalyst Award from the South L.A. parent/student advocacy organization, CADRE. In 2019, Professor Lytle Hernandez was named a James D. and Catherine T. MacArthur Fellow for her historical and contemporary work.
Eudaimonia Society Memebers