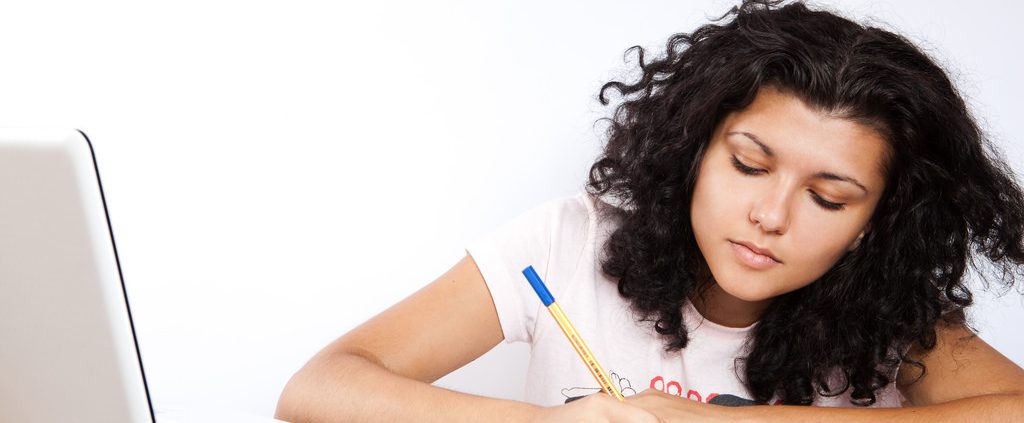 What to Eat or Drink in Class to Stay Awake and Focused
For many college students, the one thing we can't seem to get enough of is sleep. Sleep deprivation leaves us groggy, with bags under our eyes, and probably reaching for a cup of coffee to keep us awake while attending lectures or studying for midterms.
What can students do to stay focused in class and improve their alertness? Eat! There are numerous foods out there that give the body the boost it needs to function at its best (even while running on a lack of sleep), so I've compiled a list of some great options for students to bring to class. However, please remember that sleep is extremely important to your overall well being, and these foods should not be used as a substitute for it. Instead, consume them to provide boosts of energy, when needed, throughout the day.
3 Snacks that Please the Stomach and Mind
1. Fruits with Vitamin C — These fruits are a source of many vitamins and minerals that have health benefits for the body all around, but fruits with high amounts of vitamin C are best for staying focused and alert. Fruits contain natural sugar, which provides quick bursts of energy, without the intense crash that sugar in candy brings. Fruits also help convert fat into energy, which wards off fatigue in the body. Try bringing some of these fruits that are high in vitamin C to class on days you're feeling sluggish: oranges, pineapples, strawberries, grapefruit, guava, kiwi, or many more that can be found here. Fruits that are high in potassium, like bananas, raisins, and pears have also been shown to boost alertness. Find more potassium rich foods here. Maybe even combine the vitamin C and potassium rich foods to make one killer, energy packed fruit salad.
2. Protein — This macronutrient offers a slow release of energy after consumption to provide consistent energy throughout the day. Since the boost occurs over an extended period of time, it is best to consume a few hours before you think your body will need to use it, maybe for breakfast to start your day strong or during a break between classes to keep you going until the end of the day. Yogurt, beef jerky, and string cheese are great sources of protein and more options can be found here. If you have dietary restrictions to dairy or meat, peanut butter, nuts (especially pistachios and almonds), and seeds (sunflower, pumpkin, and chia) are great alternatives. Find more vegan/vegetarian sources of protein here.
3. Dark chocolate — Cocoa contains a natural source of caffeine, so the darker the chocolate, the higher the caffeine content. Dark chocolate may be considered a healthier substitute for other forms of candy on the sugar spectrum, but it should still be consumed in moderation when reaping its benefits, such as antioxidants and flavonoids, which are heart healthy. Pack some dark chocolate in your backpack to regain some energy when sitting through long lectures.
2 Drinks that Provide Energy Benefits
1. Water — Dehydration can make you feel sleepy, so it's important to drink plenty of water throughout the day. Everyday activities can drain your body of water, and if it's not replenished it can negatively affect your mood and energy levels, as well as your memory and brain performance. Check here to find out more about how much water you should be consuming every day.
2. Green tea — This beverage option contains less caffeine than coffee, so it doesn't cause an immediate crash once the caffeine has worn off. This means you may be able to skip that afternoon nap you take when you drink coffee, and spend that time studying (or having fun!). On top of its abilities to keep you awake and alert, green tea is also very good for you. Its benefits include supplying plenty of antioxidants to the body, and reducing the risk of heart disease and many cancers.
Fall quarter is winding down, and these last few weeks of lectures and discussions are the final hurdles students need to make it through before the arrival of finals (and a much awaited winter break!). Use these snacks to eat your way to a more energized day, and a more focused mind. Pack your bags with some of these snacks and experiment with which ones help you through the day best, then please share your experiences with students around you or online!
Aubrey Freitas is an undergraduate student at UCLA double majoring in English Literature and Psychology with a minor in Italian. She is a blogger for the UCLA Healthy Campus Initiative in the Mind Well section, which focuses on the importance of mindfulness and mental health. Aubrey is the founder of the organization Warm Hearts to Warm Hands, which teaches the skill of knitting to people of the community in return for their donation of an article of clothing they create with the skill, to be given to local homeless shelters.
https://mindwell.healthy.ucla.edu/wp-content/uploads/sites/6/2017/04/7658219802_47c3c12d9d_b.jpg
683
1024
webteam
https://mindwell.healthy.ucla.edu/wp-content/uploads/sites/6/2020/10/MindWell-white-background-1030x1030.png
webteam
2016-11-15 15:47:50
2020-12-04 14:05:23
What to Eat or Drink in Class to Stay Awake and Focused